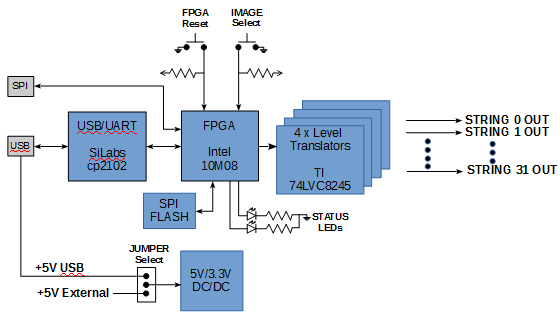 ezPixel is a WS2812B smart pixel controller built around a small Intel MAX10 FPGA. ezPixel can control up to 32 separate RGB strings and up to a total of 9216 individual LEDs
User sets each strings length using simple commands. Commands can be entered via SPI or USB/UART making ezPixel compatible with a wide range of host devices.
Push button switches allow the user to enter "Loader" mode which allows easy downloading of NIOS code or entire FPGA images -- NO custom download cable is required!
The pre-production Rev-B diagram is shown above. The Rev-A module was shown at the World Maker Faire and this new Rev-B version adds an SPI FLASH chip. This will allow ezPixel to work in stand alone applications, such as signage, with no host connected to it.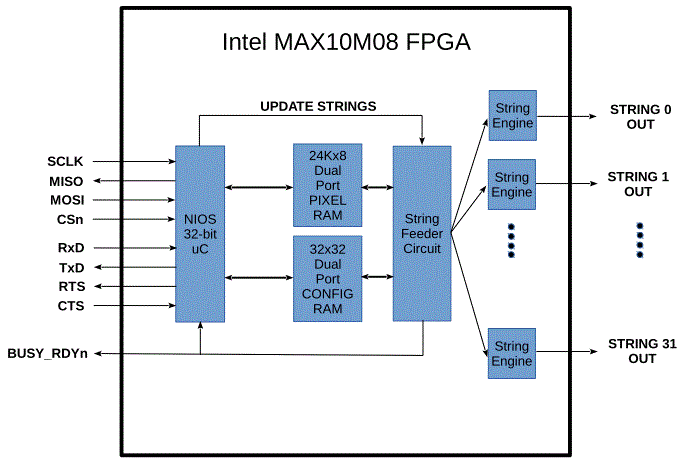 Innovative String Feeder design keeps logic count low and string refresh times high.
Repeatable, reliable and robust String Engine design ensures correct WS2812B control signal waveform.