MakerLogic creates innovative electronic products featuring FPGAs.
The recent World Maker Faire was amazing, as usual, and our booth was facing the Hand of Man!
ML-10M08-5V
WS2812B Smart Pixel Controller
Control up to 32 string independently.
Control up to 9216 LEDs.
Connect to host PC, Raspberry Pi, Beagle Bone, 'Duino etc.

USB/UART interface
SPI interface

Read/Write Pixel memory
Small form factor: 1" x 3" (25mm x 76mm)
Intel MAX10M08 FPGA.
SPI FLASH.
HACKABLE! No external programmer required to change FPGA design.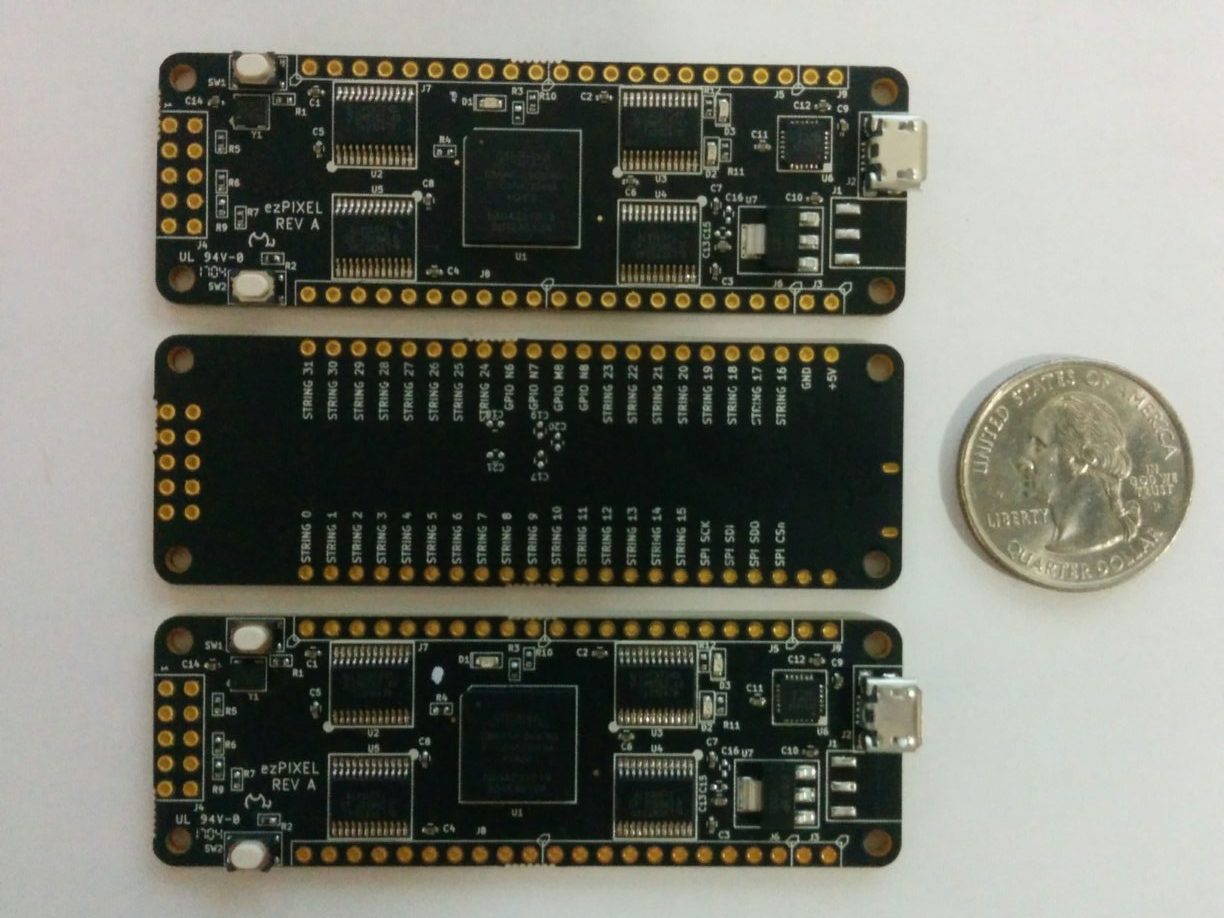 The pre-production modules are here! So far they are testing perfectly.
Stay tuned for news on an upcoming crowdfunding campaign...