MakerLogic creates innovative electronic products featuring FPGAs.
Visit us at the upcoming World Maker Faire in NYC!
New products are coming.
MAX10 FPGA boards
Cyclone10 FPGA boards
CUBEx8 LED cube kit
Website redesign coming.
ML-10M08-5V
WS2812B Smart Pixel Controller
Control up to 32 string independently.
Control up to 9216 LEDs.
Connect to host PC, Raspberry Pi, Beagle Bone, 'Duino etc.

USB/UART interface
SPI interface

Read/Write Pixel memory
Small form factor: 1" x 3" (25mm x 76mm)
Intel MAX10M08 FPGA.
SPI FLASH.
HACKABLE! No external programmer required to change FPGA design.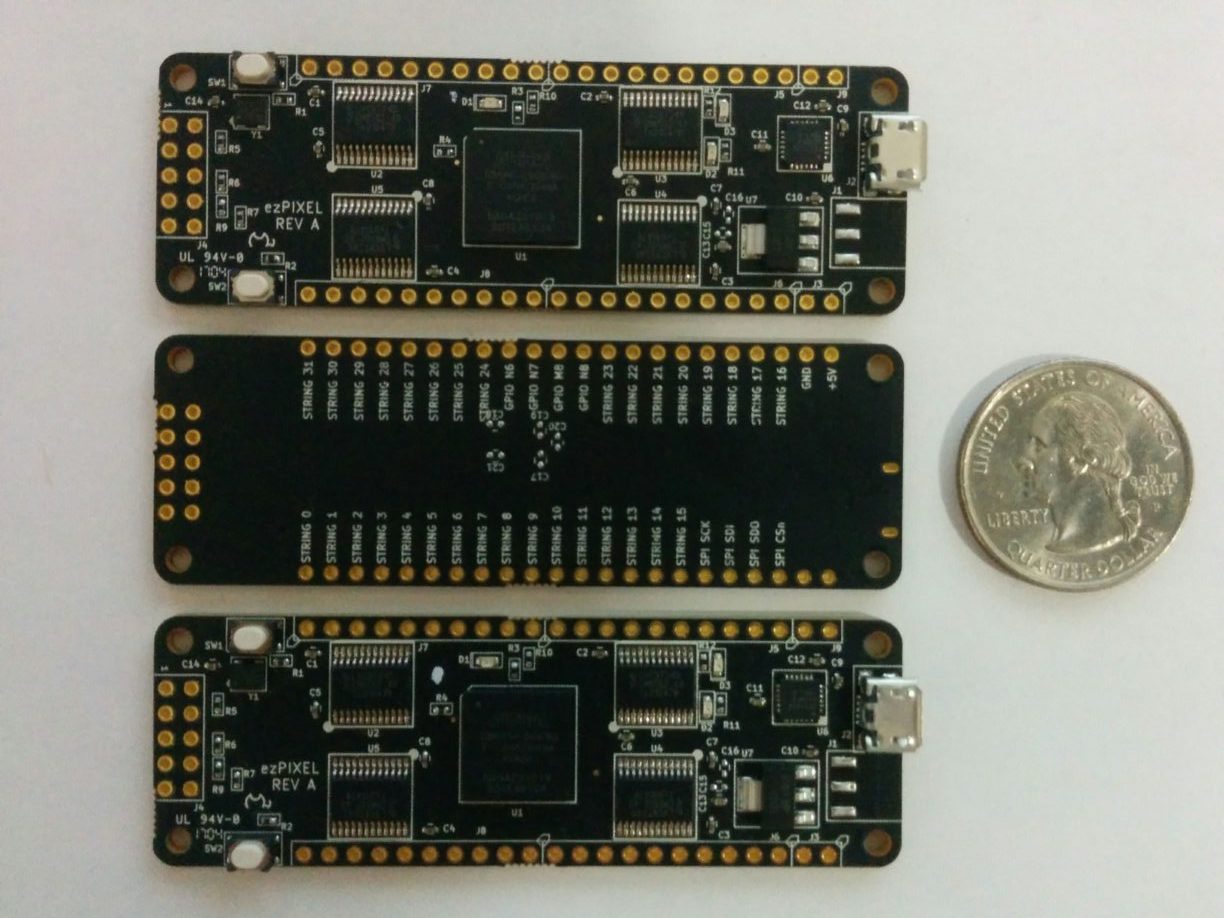 The pre-production modules are here! So far they are testing perfectly.
Stay tuned for news on an upcoming crowdfunding campaign...